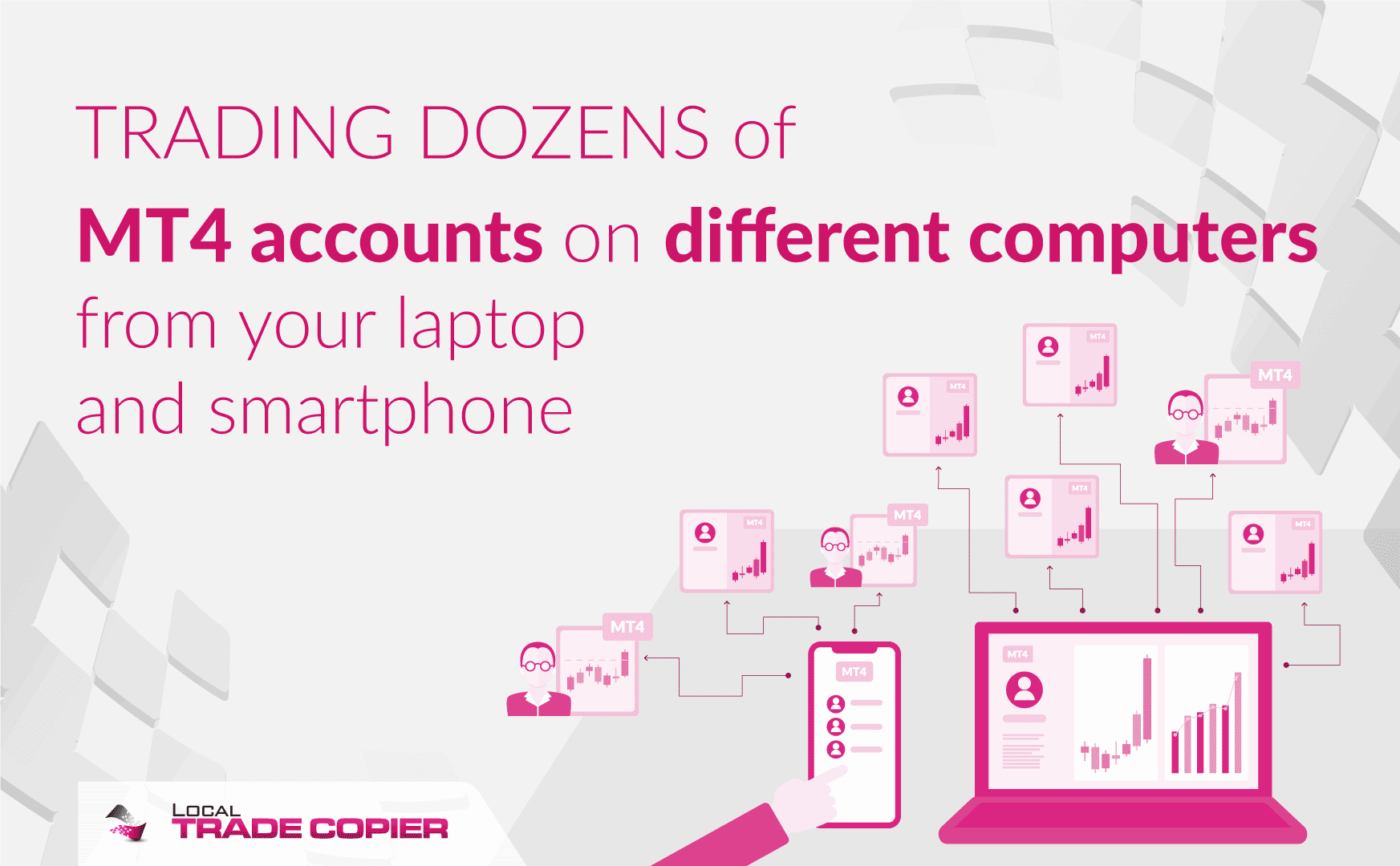 Imagine this simple scenario. Let say you are trading Forex, Indices, or CFD in your MetaTrader 4 account (let's call it Master account (A). Then you also have other 10x MT4 accounts of your family members and your clients (let's call them Client accounts B1, B2, B3, etc). All of them are running on your computer at home.
Do you know you can link all of these MetaTrader accounts together and open positions in each of them at the same time?
Even more, you can log into the same Master account (A) from ANOTHER computer (2) to execute trades there and have them replicated into each and every Client account running on the first computer (1).