Contact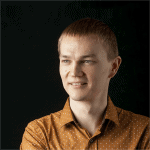 Hi, it's Rimantas Petrauskas, creator of the Local Trade Copier and many other Forex Apps.
If you have any questions about the Local Trade Copier or my other apps, please first take a look at the instruction manual to find the answer. Also, you can check LTC Q&A videos. Maybe you will find the answer to your questions here already.
Check Pricing and Start Local Trade Copier 30-day trial
If you still have questions contact my support team by filling the form below.
Address:
Vilniaus 53,
Ziezmariai,
Kaisiadoriu raj.
56239
Lithuania