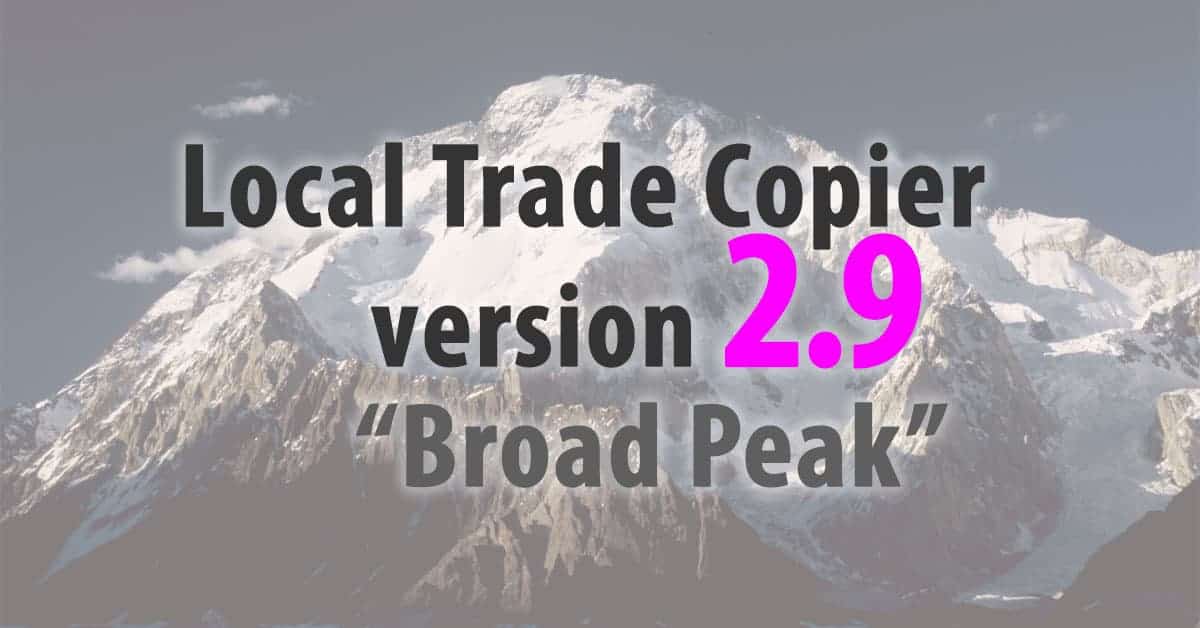 I have just released the new Local Trade Copier version 2.9 named "Broad Peak" after one of the eight-thousander Mountains.
Local Trade Copier is a special software for MetaTrader 4 platform which helps retail Forex traders and account managers duplicate trading positions between multiple accounts on the same computer so they won't need to repeat the same trade operations on each MT4 platform individually.
Special thanks for my awesome customers. I've received so much feedback from you, which helps me improve LTC software month after month. Hundreds of retail traders and account managers already use LTC to manage millions of dollars since 2010.
Follow these steps to upgrade to the latest LTC version.
Now let's take a look what has changed in the LTC v2.9.