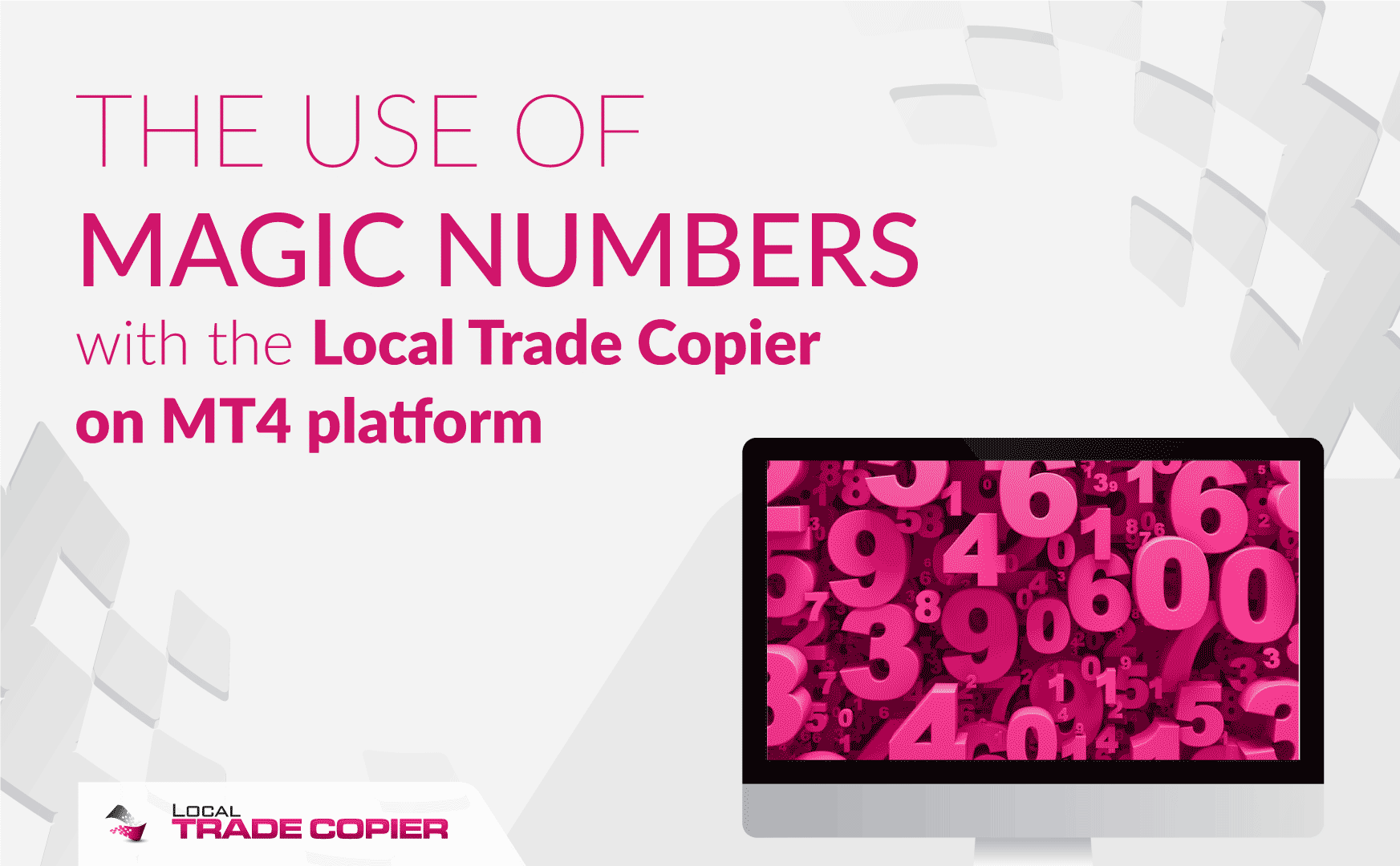 Today's question about the Local Trade Copier:
How do I use the magic numbers exactly with the Local Trade Copier if I have many master and slave accounts?
There are no special requirements for the Server EA regarding Magic Number. By default it will pick up all the positions on the master account regardless to what Magic Number those positions have.
But there are some important things to know about the Magic Number on the Client EA. If you have only single Client EA running on each MT4 slave account then you can just leave the magic number at its default value, which is zero. Nothing special is required when you have only one Client EA on MT4 account.
However, if you need to run more than one Client EA on the same MT4 account you will have to use unique magic number for each additional EA.
For example say you need to run 4x Client EA instances on the same MT4 account. For that you will need to open 4 currency charts and attach Client EA to each of them. When you attach Client EA to each chart you will be prompted to set the EA settings and this is where you need to set different Magic Number for each EA.
Simple example for those 4x Client EA's would be to use magic numbers like 11, 12, 13 and 14 respectively.
Also, if you use 3rd party EA's on the same MT4 account, make sure they do not use the same magic number as your Client EA's are using (even if you are running other EA's on the same MT4 account on another computer).
And the most important thing to remember is that when the Magic Number is set to anything above zero the Client EA will not copy the "Partial Close" and "Close By" operations.
I hope that helps, and please share this information with someone who needs it.
You may also want to check the The Definitive Guide to Forex Trade Copying to learn more about how to use the Local Trade Copier and copy trades between multiple MetaTrader 4 accounts.
If you do not have a this software yet it is the best time to buy Local Trade Copier. LTC helps Forex account managers to copy their trading positions between multiple MetaTrader 4 accounts so they won't need to repeat the same trade operations on each MT4 platform individually.