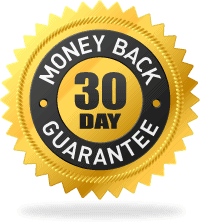 30-Day Money Back Guarantee
I make every effort to provide top-quality software, and I take pride in my products and the benefits they provide to my many valued customers.
For this reason, I offer a 30-day money-back guarantee. If, for any reason, you want your money back, I will refund the full product cost.
Before you request your money back, we would like to help you solve any technical issues that might get in your way. If you experience a problem with the software, click here to contact our support team. Believe me, in most cases, it's just a problem with the computer, VPS, or Internet connection.
No returns can be issued 30 days after your purchase.
We do not offer refunds for recurring monthly payments. If you have been billed for automatic monthly renewal of the Service, you can cancel the subscription to avoid billing for the next months.
We do not offer refunds for upgrades to a more expensive plan or a longer billing cycle.
We do not offer repeated refunds for the same product. If you purchase a product, get a refund within 30 days, then later buy that same product again and ask for the refund, we will refuse to refund your money as that will be a repeated refund. We do monitor the number of returns made by customers, and continued returns will be flagged and potentially refused at our discretion.
Only one refund period of 30 days may be granted per customer per product. If you cancel your subscription and subsequently re-subscribe to the same product, you will not be entitled to an additional refund period.
We do not provide refunds or credits for partial billing periods or unused Services.
We do not offer a money-back guarantee on services such as trading strategy creation, consultation, software installation and/or configuration, custom programming, or server setup and/or configuration.