Note: Update is free if you already have a LTC license. The old LTC does not work with the new MT4 because of the new file structure.
Finally, after several stressful days, I have released the new Local Trade Copier version.
Do not get confused, because I have other trade copier applications and this announcement is only for the Local Trade Copier for now. I am still working to upgrade my other applications.
There were not many extra features added, but the most important update is that LTC is now fully compatible with the new MT4 Build 600 and the latest known version to date MT4 Build 603.
LTC now will load correctly on start-up and will be able to save previously used settings in the correct file location. The new LTC will also automatically detect the Terminal Data Folder of your MT4 platform, so it knows where to save the .set files now.

The auto-installer was also upgraded and now it detects the Terminal Data Folders too. This means you can now install the new LTC as easily as before.
LTC should also work on old MT4 terminals as well.
The new feature that has been added is called "Custom Symbol Mapping". You can find more information about this feature in the instruction manual, but basically this is the setting where you can set custom currency mappings right in the Client EA inputs tab. For example, you can set your Client EA to 'map' a GOLD symbol from the master account and have it recognized by another symbol name on the slave account.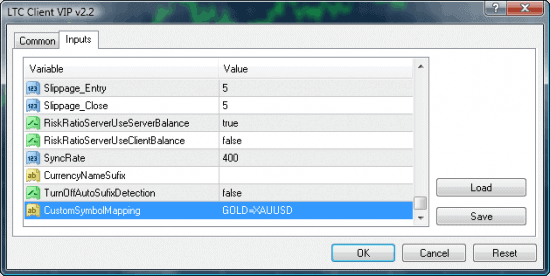 You can download the new LTC in the Download Center as usual.
To make sure that you have downloaded the latest LTC version look for the date on the left in the auto-installer window. It should say 2014-02-07.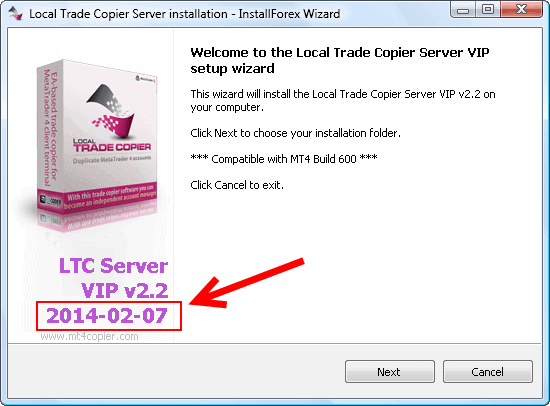 If you face any problems, please contact my support desk.
Regards,
Rimantas Petrauskas